WITH THE RECENT DEVELOPMENTS AROUND THE CORONA VIRUS DISEASE (COVID-19), WE ARE MONITORING THE SITUATION CLOSELY. PLEASE CHECK THE SCHEDULES TAB UNDER YOUR PREFERRED COURSE TYPE, AS ALL THE SCHEDULES ARE FLUID.
APPOINTMENTS MUST BE MADE IN ADVANCE, WE WILL NOT ACCEPT WALK-IN'S AT THIS TIME. IF YOU ARE FEELING SICK, RESCHEDULE YOUR APPOINTMENT. PLEASE CONTACT US VIA EMAIL TO SCHEDULE: CDSOFNHOWNER@GMAIL.COM
We take pride in being New Hampshire's only private auto and CDL driver education school. Established on January 9th of 2009, we committed ourselves to helping the residents of New Hampshire acquire Driver's Licenses. Through our courses, we have helped many of people gain driving skills that can help them out in their personal lives and in their career.
Through the hard work and dedication of our professional staff, we have grown into a prominent school in the state of New Hampshire. Our clients choose us because we are the only driving school that has automotive and commercial driver's license courses. We currently serve anyone in New Hampshire State who wants to gain a driver's license or start working in the transportation industry.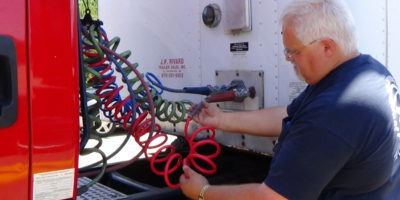 OUR GOAL IS TO TRAIN YOU IN OBTAINING YOUR CDL.
HIGH PAYING JOBS ARE JUST AROUND THE CORNER !
IT'S ALL ABOUT THE DIFFERENCE
THAT IS WHAT MAKES US UNIQUE
Commercial Driving School, LLC is a registered training provider.
We are members of the following associations so you are assured of the quality of the education we provide:
– Concord Chamber of Commerce
– American Driver and Traffic Safety Education Association
– New Hampshire Driver Education Teachers Association
– New England Traffic Safety Education Association
– New Hampshire Motor Transport Association
Check us out on NH Chronicle!