With the recent developments around the coronavirus disease (COVID-19), we are monitoring the situation closely. Please check the schedules tab under your preferred course type, as all schedules are fluid.  
Appointments must be made in advance, we will not accept walk-in's at this time. If you are feeling sick, reschedule your appointment. Please contact us via email to schedule: cdsofnhowner@gmail.com 
ARE YOU ELIGIBLE?
All requirements MUST BE MET BEFORE ENROLLING IN THIS COURSE!
ELIGIBILITY
• The student is 15 years and 9 months of age BEFORE FIRST CLASS DATE STARTS.
• The student CANNOT test for their license at the DMV until they're 16 years old.
• Provide ORIGINAL BIRTH CERTIFICATE as PROOF of age. (No Copies Allowed)
• Must be available to drive WEEKDAYS and WEEKENDS.
• Student and Parent/Guardian 40 Hour Log Sheet DSMV 509 MUST SHOW MINIMUM 12 HOURS of quality, varied driving experience. This is to ensure the student will gain the most from this course.
HELPFUL TIPS
If the student DOES NOT have time to commit to this course and the hours required; they may want to reconsider enrolling. Some of the factors that ruin a student's success typically are:
• Too many things to juggle in one schedule, such as; Sports, School Clubs, Band.
• Parents/Guardians that do not want the student to "drive their vehicle" due to the cost or it is a "new vehicle."
• Parents/Guardians not driving enough with the student to effectively practice skills.
• Student's social life getting in the way and disrupting the driving schedule at school.
• Not having adequate drive appointment availability during the course.
• Student misses 4 clock hours of Classroom = Dropped from a course (State Rule).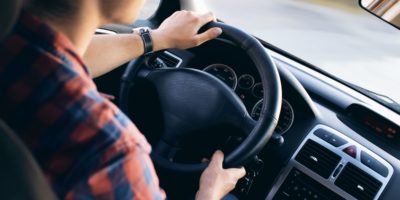 AUTOMOBILE COURSE • 6 WEEKS • $700
Classes held on: Tue, Wed, Thurs • 6pm - 8pm
30
 hours of 
CLASSROOM
 (2 hours per session = 15 sessions).
10 hours of DRIVING (Behind the wheel, with Instructor and minimum of one observer).
6 hours of OBSERVATION  (Rear seat observing a fellow student behind the wheel).
**Each student must complete two hours of driving and one hour of observation per week during the course in order to stay on track to graduate in a timely fashion. If you cannot commit these three hours per week, we recommend reconsidering the course selected until you have more time.**
Parent Night:
MONDAY BEFORE FIRST DAY OF CLASS, held from either:
5:30pm  or 6:30pm  (You will be notified of which session to attend.)
Student and ONE parent MUST ATTEND. NO EXCEPTIONS!
*If you require more than one parent/guardian to be present, please let us know!
NO CHILDREN, PETS, STUDENTS GIRLFRIENDS/BOYFRIENDS, ETC. LIMITED ROOM!
SCHEDULES
July 21 to August 27 – FULL!  // *Student's birthday cutoff: October 21st, 2004*
September 15 to October 22 – FULL!  // *Student's birthday cutoff: December 15th, 2004*  No school: October 13, 14, 15.
ANNOUNCEMENT: No future dates have been added yet, as we're waiting to see if a second wave of COVID-19 will impact our schedules again. If you wish to be added to our waiting list, please contact us!
HOW TO SIGN UP
In order to fully secure a seat in the course, we require a deposit of $300.00. We cannot hold a spot in the course or take your information without the deposit. (This is to lessen the roster from being filled with names by parents who sign up their child for multiple schools and don't get back to us.) We also need the following info from you upon receiving the deposit:
Student's full name (as it appears on their birth certificate)
Student's address (physical and mailing)
Student's DOB (date of birth)
Preferred ways to contact the student and a guardian, and the guardian's name/number/email
Student's school
Whether or not the student has an IEP/504, and what we can do to help if they do.
Which course you'd like to sign up for
We do not do registration online because we do not accept payments online. If you plan on stopping by in person, we always recommend making an actual appointment since we work with both CDL and teen students. If you have a time that works best for you, let us know! You're welcome to send everything via mail as well (please call us first to confirm there is still availability in your desired course). Please also bring the student's birth certificate and driving log if you have them.
IF YOU ARE ADAMANT ABOUT PAYING VIA CARD: Due to the excessive fees imposed by banks for depositing funds with a card, if you choose to pay your tuition via debit/credit card, you will be charged 2% of the transaction amount as a fee if we swipe your card. If we have to input it manually, you will be charged 3.5%. If you do not want to be charged a fee, please pay via check. We apologize for the inconvenience.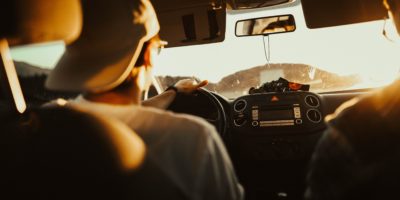 DRIVER IMPROVEMENT PROGRAM
6 Hrs • 8:30am - 3:00pm • $50
Certificate provided at conclusion of class.
In accordance with NH Saf-C 212.06, for any person that had accumulated at least three (3) demerit points, proof of successful completion of this program shall, only for purposes of suspension, reduce three (3) points from the most recent point assessment total.  As indicated, the point total may be reduced, but the points will still remain/appear on the driver record report.
Please note – Completion of this course may be ordered by the justice of a superior, district, county or circuit court or following an administrative hearing held by the Bureau of Hearings concerning/related to an individual's driving record.
No children.  No pets.  No bad attitudes.
SCHEDULES
August 15th, 2020
August 29th, 2020
September 12th, 2020
September 26th, 2020
October 10th, 2020
October 24th, 2020
HOW TO SIGN UP
You
do not
 need to sign up in advance with our school!
If you see a date listed in our Schedules tab that works for you, simply show up to that date around 8:15am. We will take your $50 fee (cash only!) at that time and take your information. Please bring a form of identification so we can make sure your name and DOB (date of birth) are written correctly on the certificate of completion that you receive at the end of class.
Our classroom is closed during your 30 minute lunch break. Please bring your own food or take into account your time management if you need to find lunch on Loudon Road (everything is within walking distance from our school).
Please text our business cell phone if you would like a text reminder about the upcoming Driver Improvement Program.
603-545-8264
Safe travels!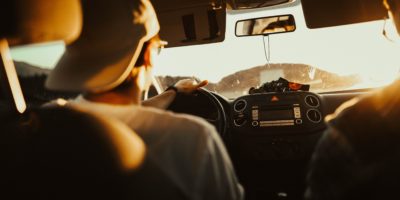 DRIVER ATTITUDE PROGRAM - Coming soon!
8 Hrs • TIME TBA • $75
Certificate provided at conclusion of class.
Please note – Completion of this course may be ordered by the justice of a superior, district, county or circuit court or following an administrative hearing held by the Bureau of Hearings concerning/related to an individual's driving record.
No children.  No pets.  No bad attitudes.
OUR MISSION IS TO EMPOWER OUR CLIENTS.
Because we want to help as many people as possible, we offer classes for both automobile and commercial driving. Our classes have a small student to instructor ratio to make sure we give you the attention and assistance you need.